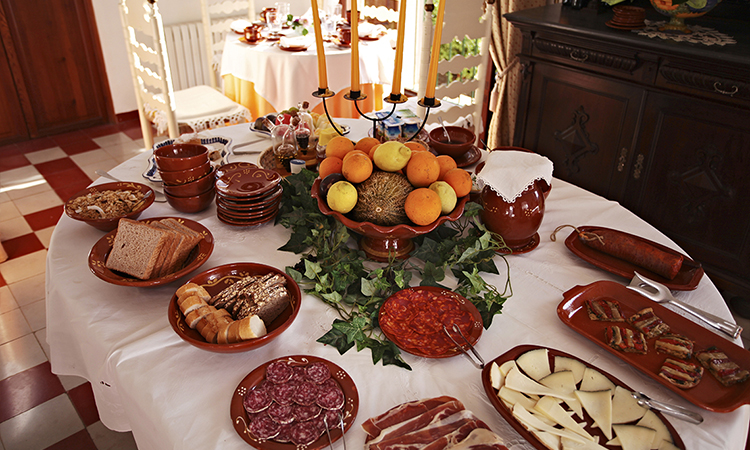 To complete the experience of agrotourism, we offer the best Mediterranean gastronomy.
Mallorcan cuisine is faithful to the universalized and known Mediterranean diet, a valuable cultural and gastronomic heritage that is much more than a simple nutritional, rich and healthy pattern. It is a balanced lifestyle that includes recipes, cooking methods, celebrations, customs, typical products and various human activities and as varied as the island of Mallorca.
The role lies in the Mallorcan products with such an important base such as olive oil and citrus fruits, nuts, herbs, etc. and you can taste and enjoy early morning in our breakfast with products such as homemade jams, pastries, meats and fruit juices, plus coffee and different varieties of tea.
Discover the best Mediterranean cuisine in the Mediterranean, in the middle of Mallorca.